If you are a business owner, how fast you are able to respond and recover in the wake of an unfortunate event such as an accident is crucial. Regardless of the size of your business and the level of damage, it is important to act quickly to minimize the significant financial consequences. At Rosenbaum & Taylor, our Westchester County commercial property damage attorneys make sure that you respond to accidents quickly and appropriately.
While many property owners take out commercial property insurance to provide a safety net in situations such as these, the reality is that insurance can not protect you from every accident or catastrophe. Also, sometimes owners unknowingly purchase the wrong insurance or insurance that only provides partial protection.
You can protect your rights by hiring the services of an experienced team of Westchester property damage lawyers. Contact Rosenbaum & Taylor at (914) 326-2660 to get a free consultation and matter review today. We can review existing leases, contracts, and insurance policies to make sure that you have the appropriate language protecting you and even perhaps others. We can help to get you the relief you deserve after the damage is done.
And, if you are being blamed for someone else's damage, we can protect you with that, as well. We can defend you, if necessary, and go after the real wrongdoer, if appropriate. Our experienced property damage lawyers know how to defend allegations of wrongdoing so that you receive the protection you need.
What Are Some Businesses That Typically Need the Services of Experienced Property Damage Lawyers?
Here at Rosenbaum & Taylor, our property damage lawyers have significant experience representing all kinds of commercial property owners, both to receive compensation for damage to the business and in defending against claims by others for damages from property damage. The following are some of the property owners we work for:
Management companies
Office buildings owners
Rental property owners
Industrial sites owners
Retail store owners
Construction companies and contractors

What Are Common Kinds of Commercial Property Damage Claims?
Accidents can result in enormous property damage. If you or your business has suffered property damage, it is in your best interest to have the property repaired in the shortest time possible. With an expert lawyer working for you, you are assured that your interests are effectively represented. Many commercial property insurance policies cover the following kinds of damages:
Losses resulting from business interruption
Costs of repairs or replacement
Damage or destruction of movable property, for example, office equipment
Internal structural damage
Exterior building damage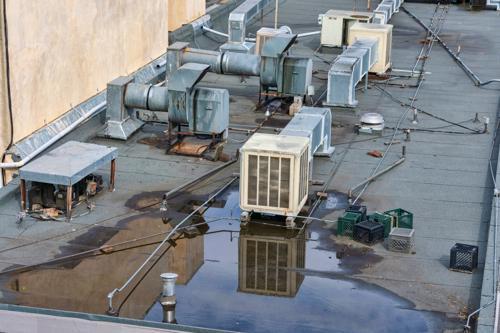 Call Our Westchester County Commercial Property Damage Attorneys
The earlier you find professional legal representation after suffering commercial property damage, the better it will be for you. Likewise, contacting experienced lawyers soon after receiving notice of damage to someone else's property will best protect you and your interests. Our team of NY business attorneys at Rosenbaum & Taylor is committed to fighting for the rights of commercial business owners. You can reach us at (914) 326-2660, to schedule a no-cost, no-obligation consultation session.